Discover the wide range of food and drink products that Europe has to offer - from fruit and vegetables to olive oil, cheese and meats, in addition to the safety, quality and sustainability standards that ensure that European food is more than just food. 
Dairy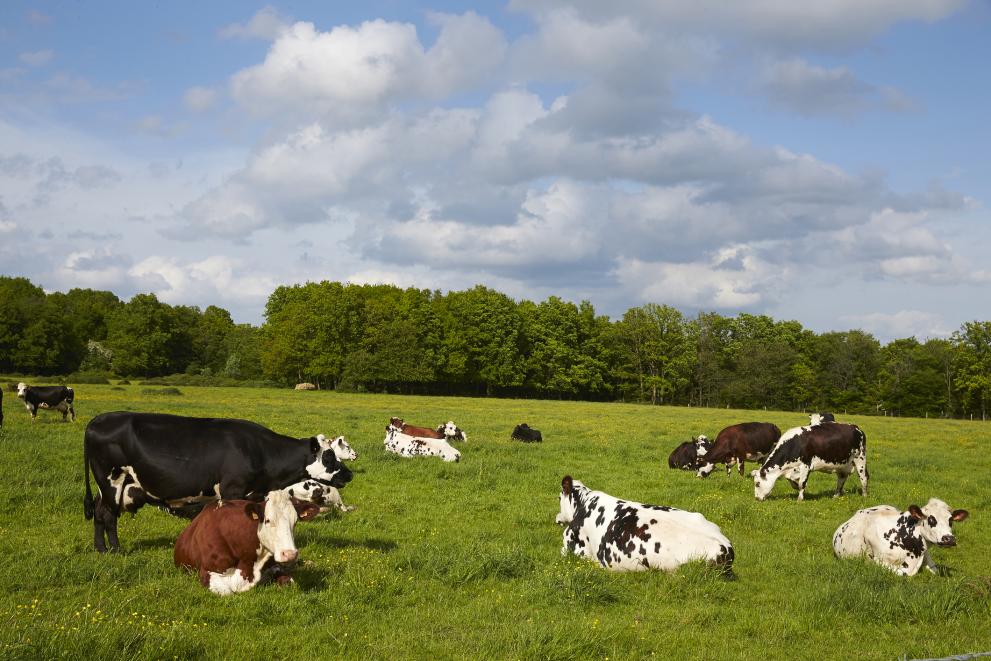 European dairy products are more than dairy products: their safety, authenticity and quality have earned them an excellent reputation across the world. 
Europe's rich pastures provide a healthy diet for herds of cows, goats, sheep and buffalo, which in turn produce top quality milk. Over the centuries, this has generated a strong dairy tradition, with a wide variety of high quality products that are unique to Europe. From creamy French cheeses to thick Greek yoghurt and rich Irish butter – European dairy products are more than just dairy products; their safety, authenticity and quality, and the sustainable manner in which they are produced, have earned them the respect of food connoisseurs the world over.  
Check out our videos to learn more about EU products!
Why you should consume high quality milk and dairy products 
European milk is more than just milk– it also carries a guarantee of safety and quality. All food produced in the EU follows a unique path from farm to table and is enriched at every step along the way, while being kept clear of contaminants. In the case of milk, this road starts on a farm, where each farmer makes sure that the animals are healthy and well fed.  
When milk is collected from a farm, the transporters make sure that it is quickly cooled to no more than 6° C and kept at this temperature until it is processed. Robust regulations require that consumer packaging is sealed immediately after it is filled. On top of that, each batch of milk or dairy product produced in the EU is fully traceable, meaning that at any stage of production or distribution it is easy to identify exactly where the milk came from. 
Thanks to these and many other stringent EU safety regulations, European milk is more than milk - it is a product whose safety you can trust. 
But just how good is EU milk, butter or cheese? 
Europe's dairy industry is built on quality milk produced by EU farmers. The quality of the milk is underpinned by Europe's robust health and safety measures. European milk is more than just milk - it is a healthy and nourishing drink and a top-quality raw material from which Europe's dairy products are produced. 
The quality of European milk and dairy products is often linked to their exact provenance in the EU. The quality or characteristics of a vast number of European dairy products are in fact due to the particular geographical environment in which they were produced, with its inherent natural and human factors. That's why European milk and dairy products are more than just that - they are a promise of authenticity and heritage, cultivated for generations and proudly protected not only by customs and recipes, but also by EU regulations. It is no coincidence that 5 of the top 10 global dairy companies are European. 
European butter is enjoyed in its own right as butter, or is used as an ingredient in the cakes, biscuits and other confectionery products that Europe produces. 
European cheese is iconic and known worldwide. The 27 Member States of the EU together produce thousands of different varieties of cheese. Of these, over 300 varieties of cheese and dairy products are protected by law, offering consumers across the world a guarantee of their authentic character. The main types of cheese are soft, semi-soft, firm, blue-veined and fresh.  
European cheese is more than cheese, thanks to its high-quality, also underpinned by robust health and safety regulations and stringent production standards, European cheeses are an authentic part of Europe's rich food culture.  
Next time you are making a delicious kheer, why not give it a flavour of Europe with some top quality EU milk. Once you try European dairy products for yourself you will see that they are more than dairy products. Thanks to know-how built up over centuries, backed up by stringent health and safety and sustainability requirements, innovative manufacturing technology and strict production standards, they are a healthy and tasty entry point to the authentic food heritage of Europe. 
Pork and Poultry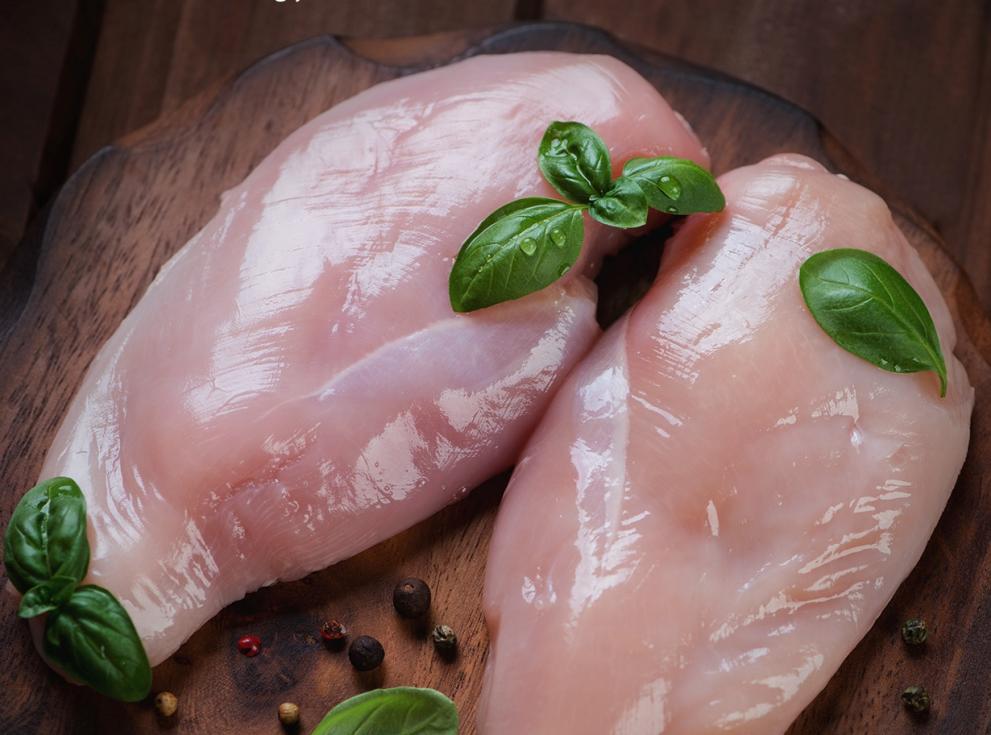 European pork and poultry are more than just meat. Thanks to the highest standards that cover every aspect of their handling, from the farmyard to the butcher's shop, they are a high quality and healthy introduction to Europe's gastronomic heritage.   
Pork and poultry feature importantly in European cuisine, and rearing of livestock and production of products involve techniques and breeds that can be traced back to ancient Europe. As with other agricultural products, EU meats and meat products are also subject to PDO and PGI labelling in order to protect the labour of highly skilled workers and safeguard traditional methods of production. These labels also serve as a guarantee of the high quality and authenticity of these products.  
Check out our videos to learn more about EU products!
Product safety 
As diverse as European pork and poultry production may be, all European pork and poultry products share at least one common denominator: safety. In order to ensure that consumers are protected from any contamination in either fresh or processed meat, the EU has created some of world's most stringent safety regulations applicable to meat and poultry production. The cornerstone of this safety mechanism is animal traceability: an assurance that individual animals are registered and products made from their meat are immediately traceable to the source. All EU Member States have in place a system for identification and registration of livestock in order to facilitate effective disease prevention and control. On top of that, the EU Animal Health Law ensures that all farm animals in the EU are kept in good health. All these provisions are systematically enforced by sanitary controls at every level, from farm to fork.
Product labelling 
EU meat products are traceable from farm to fork, thanks to high-quality control and certification standards. This also means that contaminated products are quickly removed before reaching shop shelves.  
Traditional production methods 
Preservation of meats is a strong European tradition, and two main methods include salting or salt-curing, and smoking. Salting, either with dry salt or brine, is a traditional method that is part of most PGI and PDO meat products. Salt inhibits the growth of microorganisms by drawing water out of the meat's cells. Smoking is a preservation method that uses both dehydration and exposure to smoke from burning or smouldering material.  
European pork and poultry are more than pork and poultry, thanks to the highest standards covering every aspect of handling, from the farmyard to the butcher's shop, they are a high-quality and healthy introduction to Europe's gastronomic heritage.   
Fruit and Vegetables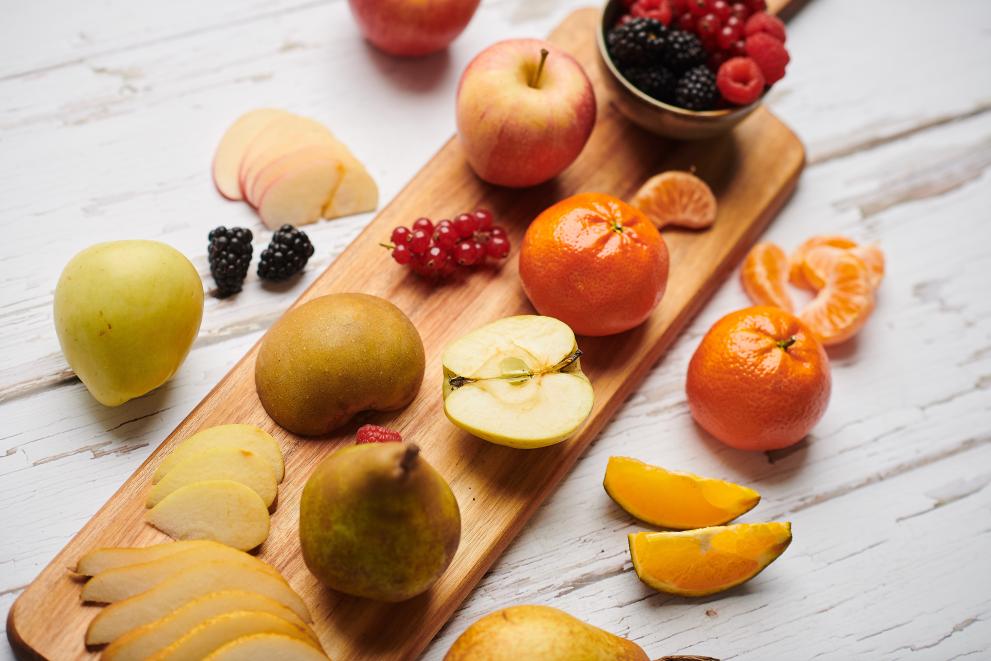 European fruit and vegetables are more than fruit and vegetables – they can be used as ingredients in many of the authentic recipes in Indian cuisine. 
Europe's climate is very varied, from the Arctic coast in the north to the Mediterranean region in the south, encompassing diverse landscapes. This diversity means that the EU is able to produce and export a large variety of high quality fruit and vegetables throughout the year.  
Check out our videos to learn more about EU products!
The richness and diversity of Europe's farmlands mean that European-grown fruit and vegetables are valued not only as versatile ingredients, but also for their contribution to a healthy, nutritious and sustainable diet, as well as – increasingly – their relatively low environmental and climate impact. 
All agricultural practices and products in the EU are subject to safety approval processes agreed at European level. For example, the use of pesticides, herbicides or the presence of any active substances must be approved before products are made available on the European market. Other guarantees of the high-quality and safety of European fruit and vegetables include the use of the EU organic leaf logo for some products, which signifies a commitment to sustainable, green production methods. There are almost 300,000 hectares of organic fruit orchards in the EU, producing top-quality, healthy fruit.  
What guarantees the safety of European fruit and vegetables? 
Safety assurances begin at farm level. European farmers are required to follow an established set of good agriculture practices, and many choose to apply certified production methods. Growers and traders are incentivised to ensure that their products are safe: they are in fact responsible for meeting all relevant food safety measures both at farm and processing level. Furthermore, in response to consumer demand, non-organic farmers are also making decisive steps to reduce pesticide use. Finally, products are systematically controlled at different steps of the supply chain, building safety and trust. 
Whilst the EU prides itself on a variety of high-quality fresh vegetables, preserved vegetables are also traditional and ensure a continual annual supply. Different preservation techniques are used in different regions, including pickling, fermenting and drying.  
Thanks to the many health and safety measures in place covering all stages in the production chain, from farm and orchard, to processing plant and warehouse, European fruit and vegetables are more than fruit and vegetables – they are tasty ingredients that can be used to great effect in many of the authentic recipes that make Europe's and India's culinary heritages so unique. 
Olive Oil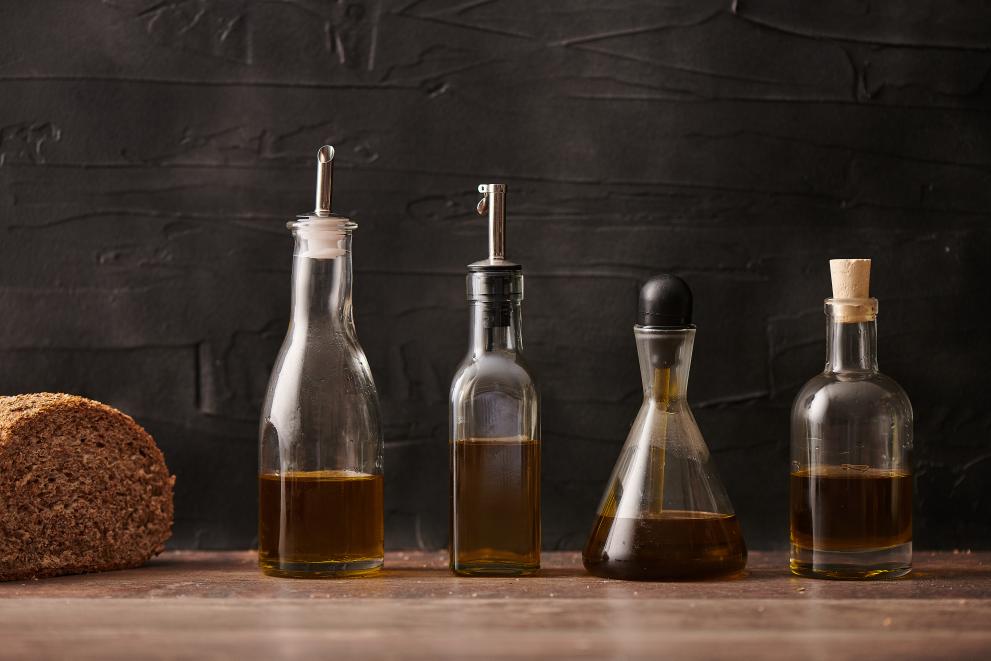 European olive oil is more than olive oil, it is a healthy and authentic flavour of Europe's Mediterranean region and, thanks to stringent production standards, is of extremely high quality.
The EU is the leading global producer of olive oil, and the Mediterranean region of Europe in particular has a rich history of creating high quality olive oil. Both the warm climate and geography provide ideal conditions for growing olives that are rich in flavour, making the region a well-known and trusted producer. 
 
Check out our videos to learn more about EU products!
Many regionally-produced olive oil products are marked with "Geographical Indications" (GIs), which certify their high quality and protect their authentic production methods. As of 2015, five EU Member States, notably France, Greece, Italy, Portugal and Spain, had registered a total of 90 different "Protected Destination of Origin" (PDO) and "Protected Geographical Indication" (PGI) olive oils. These reflect Europe's rich history of olive oil production and the great variety offered by the Mediterranean region.  
The manufacture of olive oil in Europe has been perfected over centuries, and whilst the overall method is common to the Mediterranean region, variations and subtleties, individual to growers and Member States, exist. The process begins with the pruning of the olive trees, to produce the best selection of olives, which are then collected from the tree or the ground. Once picked, the olives are washed and prepared for crushing: traditionally done with large stones, these have been replaced by steel blades in modern production. The resulting paste is then 'macerated' to release the oil droplets, and spun in a centrifuge to extract both the resulting oil and water.  
The high quality of European olive oil is guaranteed by robust rules on traceability, ensuring that every batch of olive oil can be easily traced back to exactly where it was produced. This is further reinforced by a stringent control system and well-defined marketing standards, covering exact parameters and analytical methods as well as labelling requirements. Many olive oil producers in Europe have also chosen to grow their olives according to organic production standards. 
Like the subtle differences in regional climate and production, olive oil also varies in taste. Beyond culinary use, olive oil is also traditionally used for a variety of other applications, such as in cosmetics and massage oils.  
European olive oil is more than olive oil, it gives an authentic flavour of Europe's Mediterranean region and, thanks to stringent production standards, is of high quality.